Sell Your Euro 2020 Tickets
We at the TheTicketBuyers.com are looking for UEFA European Championships tickets across Europe.
We are the #1 Ticket Buying Service in Europe
Sell your Euro 2020 tickets.
If you want to sell your tickets to this tournament then please do not hesitate to contact us today. We are after all tickets to the tournament. Contact us today. We are based in the UK but will be located in the different cities for the full duration.
ALL TICKETS REQUIRED AND WANTED
EMAIL: SELL@THETICKETBUYERS.COM
CONTACT FORM
We differ from other companies online as we always meet the sellers face-to-face and offer different ways for payment including cash, PayPal and direct transfer. We have purchased tickets to major events including Wimbledon, the Super Bowl, and the World Cup.
During the tournament TheTicketBuyers.com will have staff in London, Glasgow, Dublin, Amsterdam ready to purchase extra tickets. In the lead up to the tournament we will be in London and Manchester organising ticket collections.
The schedule for the games has already been released and whilst some games are in more demand than others TheTicketBuyers.com are looking for all tickets that you have for sale. Contact us today to discuss your tickets.
The Best Place to Sell Your France 2016 Tickets
We fully understand that people purchase tickets and realise that they cannot attend and therefore want to resell the tickets. We at The Ticket Buyers are in the market for all tickets at the European 2020 Championships. Contact us today to sell your tickets and we offer you the best price.
How Much can I sell my tickets for?
Price-Wise each game is different and therefore we will offer the best prices for each game that you have.
What category do you need?
We are buying all ticket types and all categories, from category 4 all the way up to VIP hospitality.
Sell Euro 2020 Tickets Today – Contact us for a no hassle quotation on what we can give you for the tickets that you want to sell.
We have purchased tickets to many major tournaments before and we therefore we ensure complete confidentiality for those who want to sell us your world cup tickets.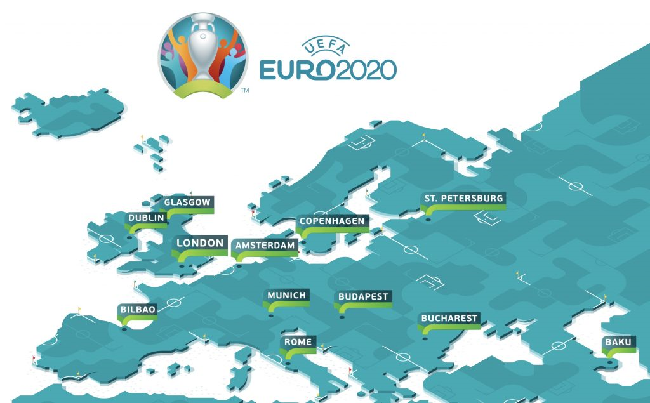 The normal process is that you contact us with the list of tickets that you have, we then agree on a price that we are both happy with. After this we arrange delivery/collection of the tickets normally in a public place for your sense of security and ours. Another method we have used before is that people send us their tickets and we send a bank deposit. We can cater for your needs but this is just 2 of the ways that we buy you tickets.
So whether you can't make the matches or you simply want to sell you tickets then please contact us today. We don't sell tickets, we only buy them.
Tickets are to be delivered by UEFA in April. As soon as tickets are released in your possession then we will be able to buy them. We are currently based in the United Kingdom and therefore we can arrange for us to purchase them from you anytime after that.