We at TheTicketBuyers.com are currently looking to purchase tickets for the FA Cup final at Wembley Stadium in June 2023. Sell FA Cup Final tickets today here on TheTicketBuyers.com. We have been purchasing tickets for all major events from over 10 years and are highly recommended by thousands of customers.
Sell Your FA Cup Final Tickets
Saturday 3rd June 2023 
Wembley Stadium
London
If you have any FA Cup Final tickets to sell please
contact us
Do you have FA Cup Final tickets to sell?
Contact us today at TheTicketBuyers.com to sell your tickets for this years final at Wembley. We are after all categories of tickets and all areas of the stadiums.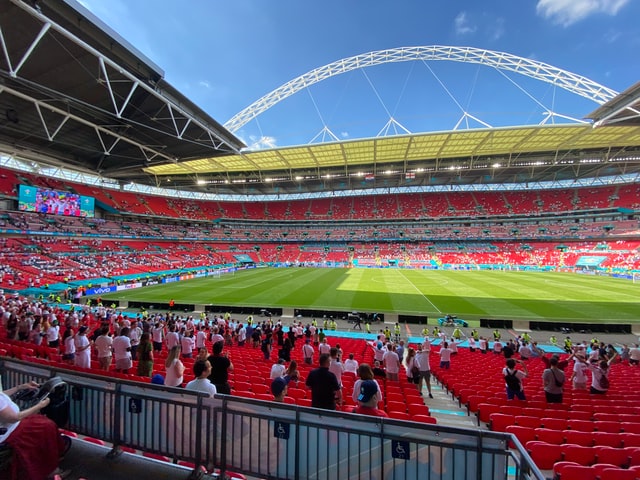 The FA Cup Final is arguably the biggest cup final in club domestic football. The FA CUP tournament has been around for nearly 100 years and is watched by millions of fans around the world. The 2022 final will take place on the May.
We have purchased tickets from fans selling tickets for the FA cup final for the past several years without any problems.
We are aware of several websites offering extremely high prices for tickets. We recommend that people to receive payment before tickets are exchanged. The FA Cup Final is always in high demand so prices paid will be market value and paid in full before the event. We at TheTicketBuyers.com make payment for all tickets before the event and in full. Having purchased tickets for events around the UK, Europe and World we are the number 1 ticket buying service online.
Contact us today and sell your FA Cup final tickets for Cash/PayPal or Bank Transfer.
Normal FA Cup Ticket Buying Process
Contact Us to sell your FA Cup Final Ticket Details (Quantity, Block Number)
We can make an offer or you can send us your estimated price.
We will try to negotiate a fair and very competitive deal.
Arrange Payment for the tickets. Transfer of the FA Cup Final tickets.
Tickets are usually in the form of Paper tickets, with this we can meet close to your location to arrange payment. Should tickets be in electronic format, this can also be completed online. Upon receipt of payment, you can transfer us the tickets.
Contact us today for a hassle-free conversation about your tickets. We have purchased hundreds of tickets for all major events in the world. Additionally, be sure to contact us if you are looking to sell Champions League Final tickets, we are also in the market and will pay a high premium for tickets.
Club Wembley tickets are normally in Electronic Format unless paper tickets. We are happy to purchase tickets all the way until kick-off of the final. Contact us at TheTicketBuyers.com and we will be happy to go through any of the FA Cup ticket selling options available.
Having purchased tickets to hundreds of major events around the world, we look forward to doing business with you.
Why Use TheTicketBuyers.com?
100% Guaranteed Payment – Before Game.

Trusted Company

Purchased hundreds Tickets in Past 10 years